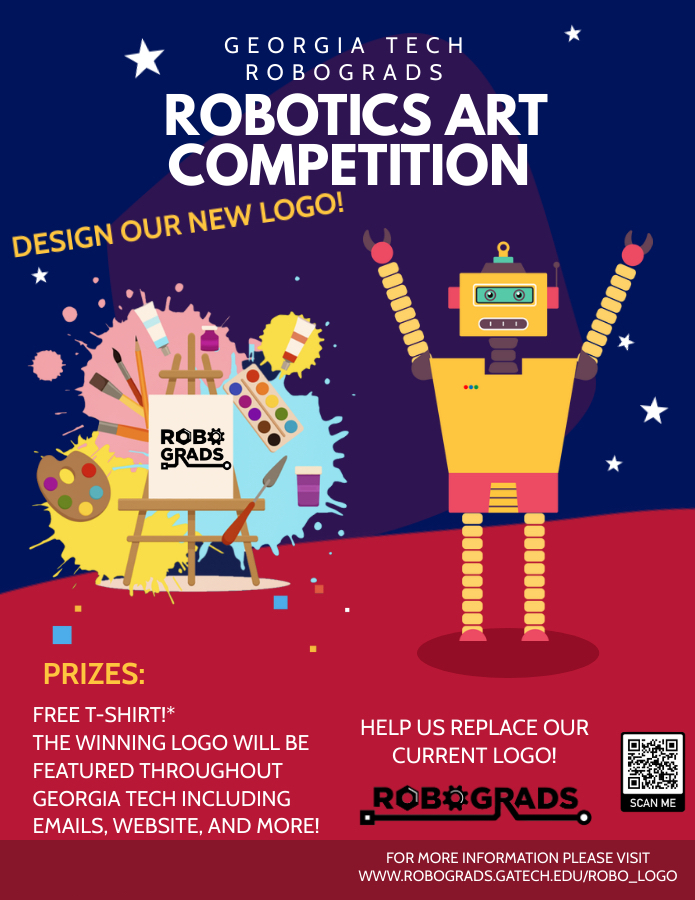 RULES:
Parent/legal guardian approval for participation.

Logo should include the organization name (RoboGrads).

Logo should NOT include in any shape or form references to Georgia Tech to avoid institute regulations.

Logo should be the student's own original work and should not plagiarize or use any copyrighted material.

Winner will be selected by the RoboGrads community via survey.

We reserve the right to eliminate entries if deemed inappropriate.

Additional rules may apply.
PRIZE:
Free t-shirt!!*

The winning logo will be featured throughout Georgia Tech including emails, website, and more!
For more information, please contact truong.j@gatech.edu
*We will be selling T-shirts and other items with the winning logo at cost to interested students. We will not make a profit.